THE MYSTERY OF INIQUITY
THE MAN OF SIN
– Jesus Christ – God's Word Made Flesh
– Jesus Faith and Commandments
– Man – God's Word Made Flesh
– Sinai's Law
THE MARK OF THE BEAST
Come Study The Mark of The Beast
THE CREEDS AND TRADITIONS OF MEN!
– NO REST: To Reject Christ's Salvation
– UNBELIEF: To Replace Christ's Testimony
– 666: The Number of Man
– MAN is The BEAST
1ST TRUMPET OF REVELATION
A LIGHT SHINES FROM SINAI
– From Abrahams Faith To Captivity
– Sinai's Covenant: Hail, Fire, Blood
– 1/3rd Part of Trees Burnt: Faith Rejected
– All Grass Burnt: The Pastures of God's Word
2ND TRUMPET OF REVELATION
SINAI"S LAW SOWN IN THE NATIONS
– Israel Led Captive into The Nations
– Mount Sinai 'Cast' into The Nations
– Sinai's Law Mixed With Mens Laws
– Israel's Great Commandment Rejected
3RD TRUMPET OF REVELATION
JESUS GOSPEL CORRUPTED
– Isaac's Seed in The Church Ages
– The Churches Turn Back To The Law
– Men Turn The Gospel Into Wormwood
– Christ's Gospel Replaced By Creeds
4TH TRUMPET OF REVELATION
THE MESSIAH TRAMPLED
– 1/3rd of Sun: Jesus Gospel
– 1/3rd of Moon: Moses Law
– 1/3rd of Stars: God's Prophets
– God's Ordinances Desecrated By Men
5TH TRUMPET OF REVELATION
THE KEY OF HELL
– Jesus Faith Rejected Opens Hell
– Locust Missionaries Sow Their Creeds
– Men's Season of Sowing and Sorrow
– Daniel's Abomination of Desolation
6TH TRUMPET OF REVELATION
4 WINDS THAT BLOW UPON THE EARTH
– Four Spirits in The Euphrates:(Gospel)
– Messengers; Seals; Trumpets; Plagues
– Reaping The Gospel Curses & Plagues
– God's Season of Wrath and Vengeance
7TH TRUMPET OF REVELATION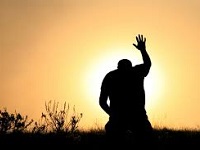 THE GREAT TRUMPET: GOD IS ONE LORD!
– JESUS is LORD! No God Beside Him!
– His Royal Priesthood – A Line of Kings
– The Captivity – A Multitude of Nations
– The Feast of Tabernacles – Jesus in Us